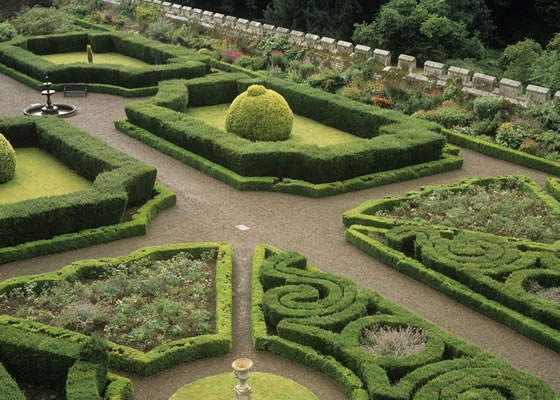 A complete contrast to the informality of Chillingham Park. This very rare survival from 1828 is the work of Royal garden designer Sir Jeffrey Wyatville, fresh from his majestic triumphs at Windsor. The urns and statues are exact copies of the original ornaments that would have graced the gardens.
The famous herbaceous border is the longest in Northern England.
The far wall, fifteen feet thick, was a jousting "grandstand" in ancient days and it once extended around the castle grounds.